You want to make the most of your Sitges property. We understand.
A new purchase may need anything from a cosmetic touch-up to a full renovation to become your perfect dream home.
For current owners, you know exactly what is required to maximise your comfort and pleasure.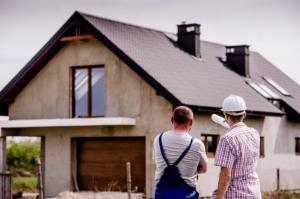 And, when it is time to sell, a pre-sales renovation can increase the return on your investment many times over.
But a building project can be hard work. Finding the right contractors and managing the delivery can be a minefield. Costs can blow out, timelines inflated, and quality compromised.
Utopia Sales can solve this problem. We offer a seamless project management service for all your construction project needs, large or small.
What makes Utopia Sales the perfect partner?
Every decision we take has your vision at its core.
We work with a trusted team of architects, builders, and interior designers to deliver outstanding projects.
We have long-term success delivering quality large and small projects in Sitges. We are proud of our record and are happy to share the details with you.
We know the Sitges luxury market better than anyone.
Our aim is to make our customer experience as easy as possible.
What do we offer?
The Utopia Sales team offers an end-to-end Construction Project Management Service.
Planning – Design – Construction – Delivery – Warranty
We deliver renovations large and small. From interior design, a bathroom remodelling, swimming pool installation, to a total "knock-down rebuild", we have you covered.
We use practical cosmetic and design work to maximise rental or sales returns.
We handle the paperwork, permits, and problems. We manage sub-contractors, snag lists and defect correction. And we make sure that the project timeline, cost, and quality meet your expectations.
We let you bring out the best of your Sitges luxury villa without any of the pain.
A construction project can create endless possibilities.
There are hidden gems in Sitges. With your imagination and our experience, we can unearth them. Knowing that you can take on a pain-free improvement project opens up less obvious investment opportunities. Our understanding of the Sitges market can assist the innovative purchaser in creating a diamond from the rough.
We're ready to partner with you today
The Utopia Sales team wants to make your life easy. We love seeing our clients getting the most from their Sitges property, in joy and in financial returns. Please call us to discuss how we can help to make it happen for you.