Utopia Villas has a 10 year proven track record managing luxury rental properties for investor owners. What's more, with a focus on premium properties in Sitges, Barcelona, we offer an unparalleled opportunity.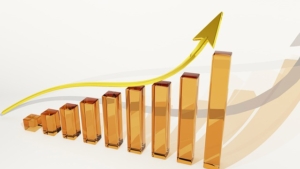 For the discerning buyer/investor, Utopia Villas provides a fully-managed end-to-end property investment with up to 6% annual yield. And, that is on top of the appreciation of your asset.
In partnership with Utopia Villas, your property can produce a proven and demonstrable income from an exclusive rental market.
Utopia Sales customises property searches to meet client investment goals. Our collaboration with Utopia Villa's property management service means we have the best insights into maximising investment opportunities and returns.
And, our end-to-end property transaction consultancy means we can support you through every step of the process. We'll cover pre-sales and post-sales tax consultation, legal advice, and investment assessment where you need quality local experience.
Our intimate knowledge of the Sitges luxury property market means that we can offer you the best investment opportunities.
Sitges, Barcelona – highlights

Proximity to Barcelona International airport.
An active resident international population.
Numerous International Festivals.
Increased tourist numbers post-Brexit.
Listed as sustainable ECO beach resort, Spain.
Prime Barcelona exclusive seaside location.
Some of the areas best beaches.
Year-round access to high-quality restaurant and entertainment options.
Investment highlights

High- End villas with gardens & private pools with a potential annual 6% ROI.
Fixed guaranteed income.
Enjoy your property when you want with concierge services included.
Full Maintenance of property & grounds – effortless investment.
All properties have permanent tourist licenses.
An appreciating asset in an exclusive market.

We are your point of contact in Sitges, Barcelona!